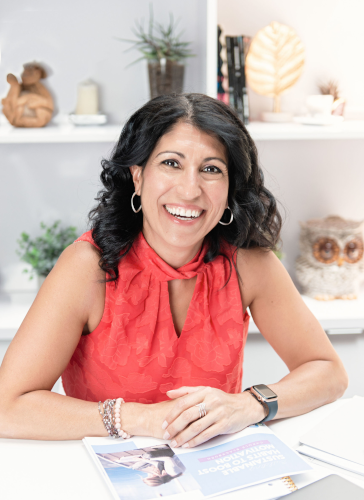 Register here for the
Love Your Life
six-part series created by
Carole Blackburn, Life and Wellness Coach
.
This series is designed to help you identify the SIX BIGGEST SHOWSTOPPERS that may have held you back from living your life to your fullest potential!
With practical tips and proven strategies, you can start taking courageous steps from feeling stuck or unfulfilled to feeling motivated, empowered, and gain the confidence you need.
Do you ever feel you are so close to getting back into your groove when something else gets in the way again?
Do you ever wonder if it is just life getting in the way or if it's you?
Do you feel like you just can't make your passions your priority without sacrificing the needs of someone else?
Subconsciously, do you feel like your dream will never actually amount to anything, except on the days you have a burst of positivity?
Is it hard to sustain your positivity long enough to get to where you want to go in YOUR LIFE?
Here is what you need to know RIGHT NOW. You CAN overcome those hurdles completely!
This workshop is going to help guide you through. You CAN get to that goal, and have the energy and power to see it through! That sounds great doesn't it?! So here >> it's 100% FREE and you GET ACCESS to it RIGHT NOW! I am giving you a total of SIX amazing self-paced workshops that tackle the BIGGEST SHOWSTOPPERS people have in all my experience as a life coach. I am sharing with you SOLUTIONS to common roadblocks to success and joy in your life. You can go through it in the comfort of your home, on your own time, and at your own pace.🌸
Sign up for this six-part series that will help you grow into your unique potential and LOVE YOUR LIFE!
You will learn how to…
Move into a place of feeling happy and in control
Create boundaries for a happy and healthy life
Build positive beliefs
Prioritize yourself
Start new and lasting healthy habits
Take steps towards your goals and create your dream life
Join us today and gain immediate access to this six-part series.
I look forward to helping you achieve the best version of yourself and LOVE YOUR LIFE again!
XO Carole